It works!
Thanks to Yugoring of SMOK I was able to test SCSI2SD device and install SGI Irix 5.3 on it. It work without any issues right from the start. It looks like this drive emulator is a bit faster than SCSI HDD that I used previously with this SGI Indy, which is surprising to me. So I have now 32GB of storage in Indy – Wow!
But the best part is… my SGI Indy is now super silent. Is the fan in PSU actually working in this machine?
Anyway. I'm super happy that it works, and works well.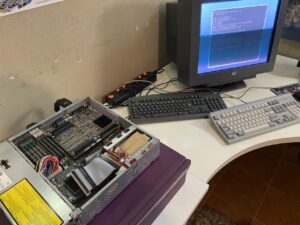 The next in line is my new SGI O2. It needs fresh install of IRIX and some love with cleaning. Stay tuned.